Scientific Credibility & Validation
Proven Effective Through Rigorous Testing
Learn More
The effectiveness of BodyWell is supported by a series of tests and studies from eminent scientists and institutions
We Put Ourselves To The Test So You Don't Have To
Driven by an unyielding skepticism, our founder wasn't content with just scientific validation. Committed to delivering the highest possible quality, he took the extraordinary step of personally verifying the efficacy of our product. While we do not condone or encourage testing on humans due to ethical considerations, our founder's personal journey from skeptic to believer underscores our deep commitment to excellence and authenticity. Below, you'll find thermal scan results from tests conducted on his own head before and after a 45-minute phone call, offering a glimpse into our rigorous validation process.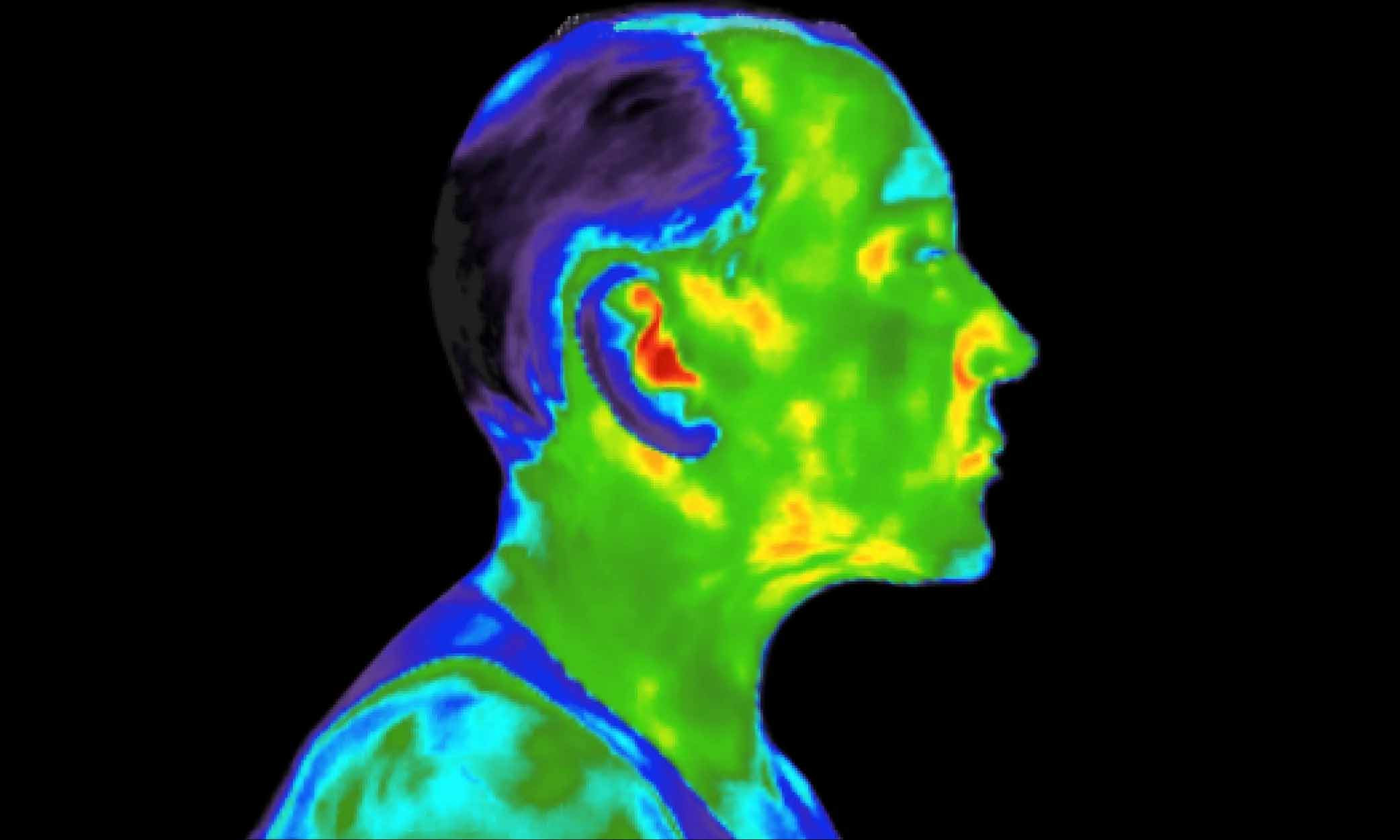 After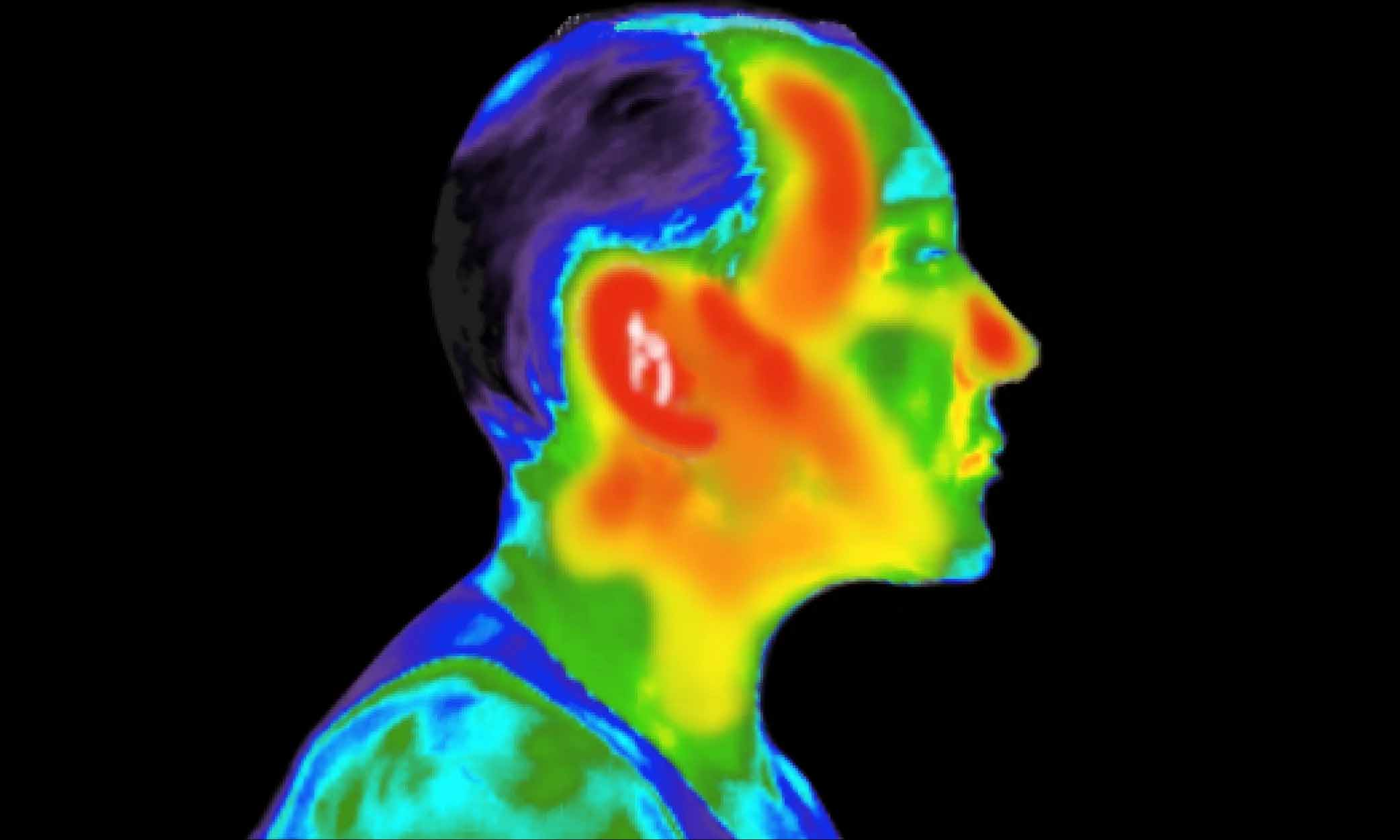 "I can confirm that initial observations indicate either a new scientific breakthrough, an unknown property of the electron or a completely new waveform. The Bodywell chip was initially produced as a detector of some field; it does produce a significant reduction in specific absorption rate in simulated brain tissue indicating that if attached to a cell phone it will reduce the amount of rf-EM energy absorbed by brain cells in proximity of the wireless device."
"We see that the card application influenced both on alpha-index of EEG and on alpha-power significantly causing in the majority of cases increase of alpha characteristics , in other words, we suggest that the card improves the synchronization of the electrical potentials in the terms of increase of alpha-power and alpha-index."
"Results clearly indicate that MobileTek™ and imprinted SIM considerably prevent variation in pH and both manifest Bio-stabilizing properties."
Your Comprehensive EMF Solution
Radiation effects in many ways and we solve all of them.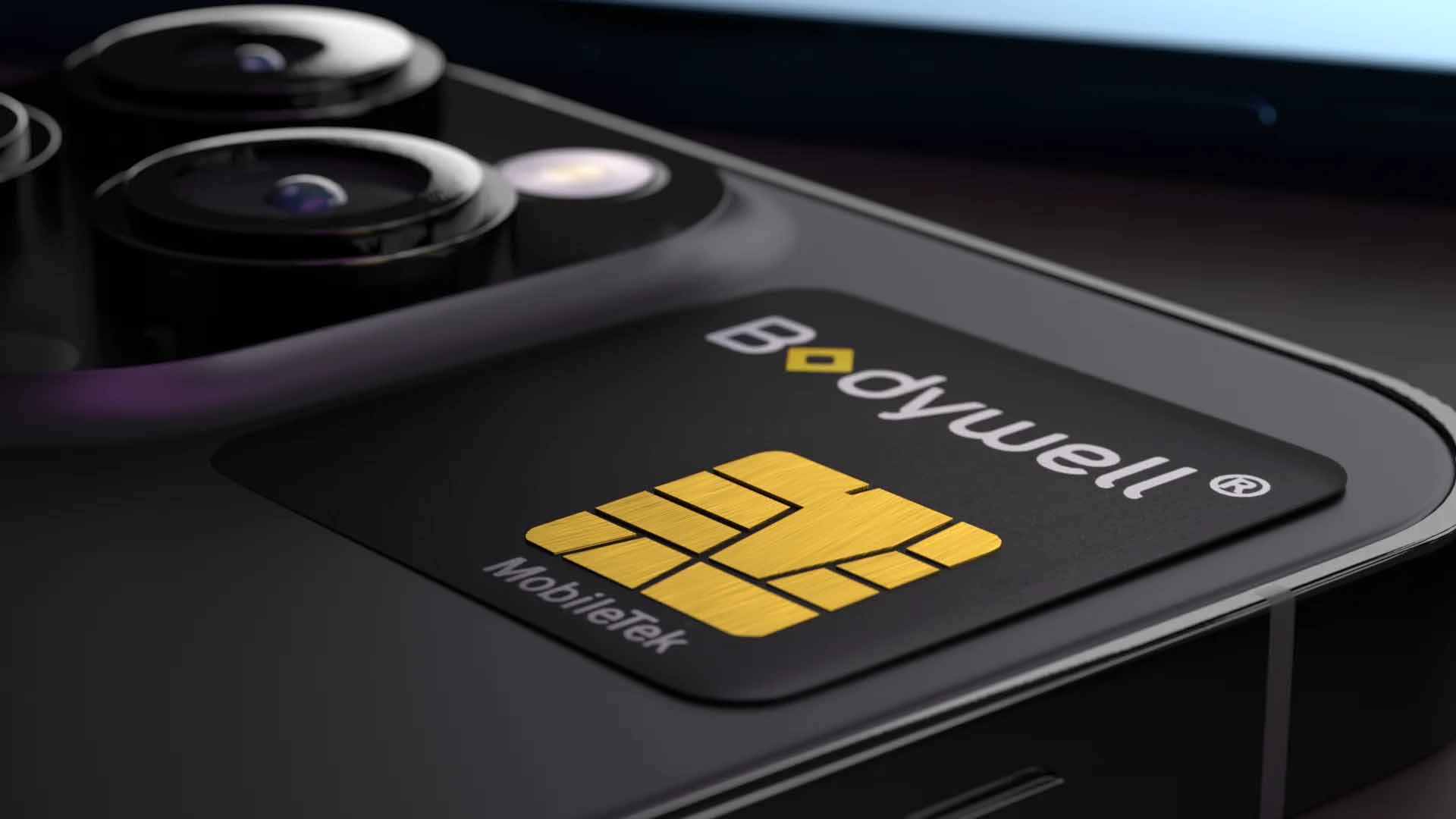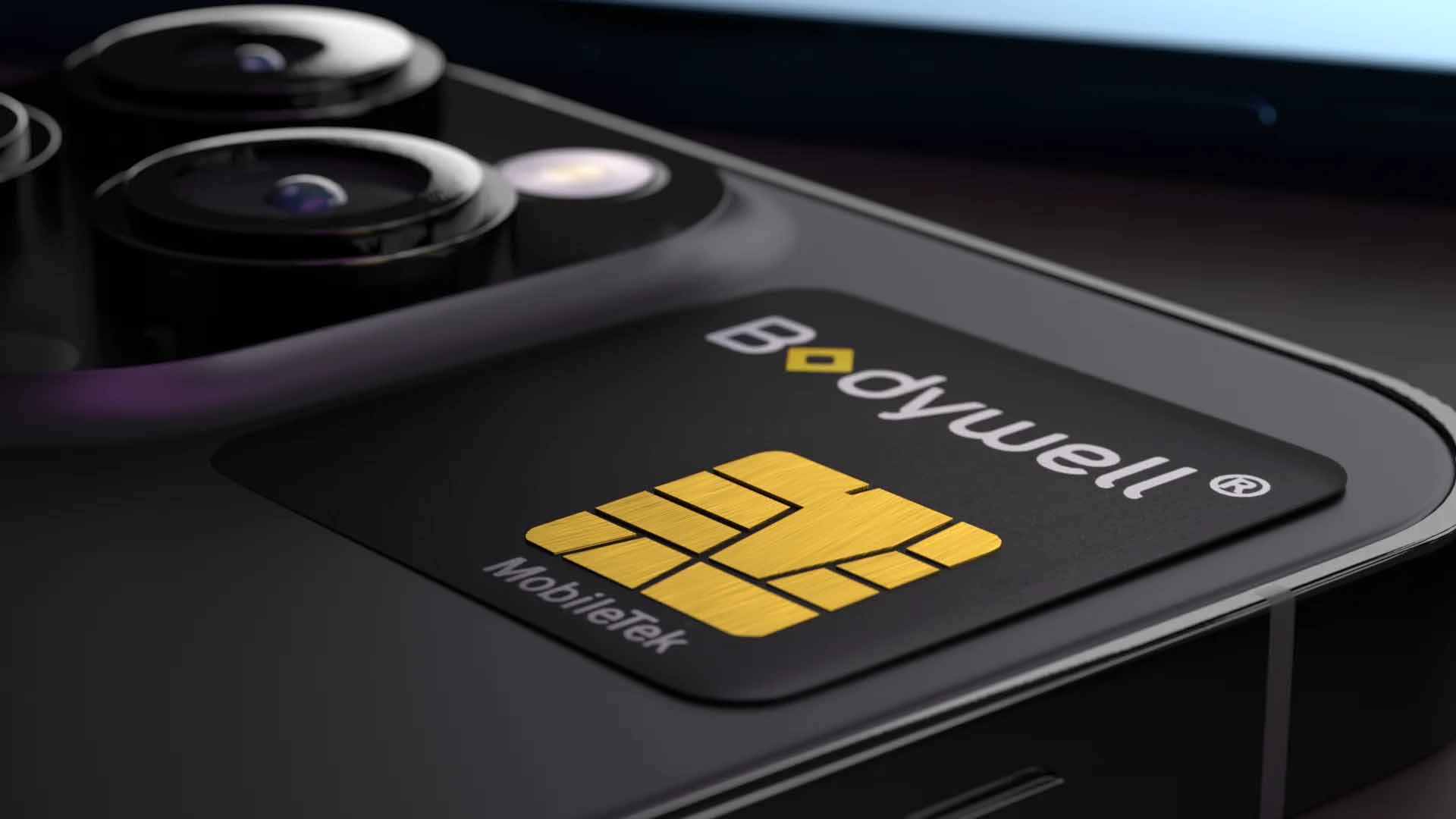 Bio-Stablization
Given the delicate balance required to maintain homeostasis and the incredibly narrow safe range of pH levels, the Bodywell MobileTek technology emerges as a safeguard. It offers a potent protective layer against pH imbalances, thereby potentially fortifying your overall health.
Bio-Electrical Synchronization
Given the brain's electrical activity's paramount importance to our overall health, these results hint at the potential impacts of cellphone use on our brain activity. MobileTek technology, seems to promote healthier brain activity patterns—often associated with relaxation and optimal brain function. Such patterns could potentially counteract issues like seizures or sleep disorders, ensuring our brains operate at their peak, allowing for clearer thought processes, decision-making, and emotional regulation.
Thermal Reduction
Considering the slim margin safeguarding our body's thermal health, Bodywell's MobileTek technology, with its impressive heat reduction capacity, emerges as a protective shield. With a heat reduction potential of 1.03°C, representing a 100% offset between normalcy and fever and 20% between fever and perilous conditions, MobileTek stands as a frontline defense against thermal risks, potentially enhancing your overall well-being.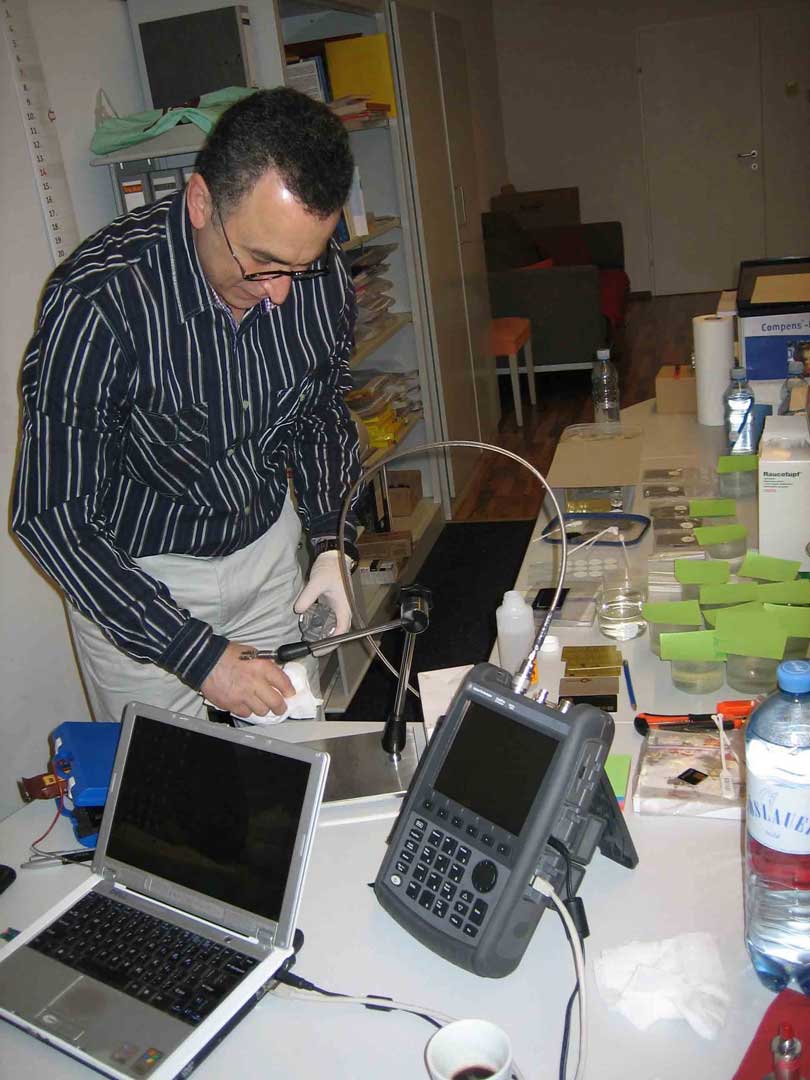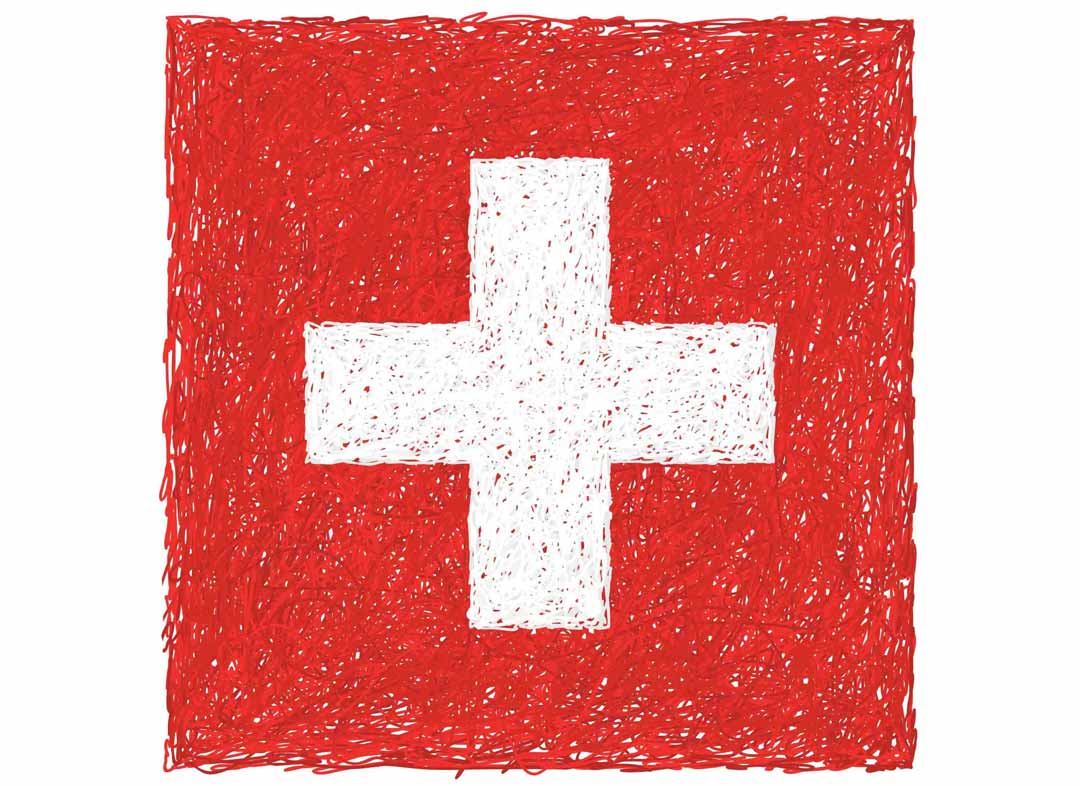 Introduction to BodyWell and MobileTek™ Technology
BodyWell, fortified with MobileTek™ technology, is a Swiss-engineered EMF protection solution. With the exponential rise of electronic devices, concerns regarding their potential health effects, especially from EMFs, have intensified. BodyWell stands at the forefront to address these concerns, backed by robust scientific validation and technological innovation.
Quality and Precision of Swiss Engineering
Switzerland, renowned for its precision-engineered, top-quality products, forms the backbone of BodyWell's promise, establishing its authority as a dependable EMF protection technology.
Legacy in Research & Development
BodyWell's genesis is rooted in almost two decades of rigorous research and development. This unwavering commitment to R&D is a testament to the product's credibility, assuring users of a solution that has been scientifically refined over time.
---
EMF Protection for

BioPods

& Wireless Headphones with Soundwell Pro

BioPods is an incredibly compact yet powerful EMF protection device. It is designed as a clip that attaches easily to wireless earbuds and headphones, protecting you from the EMF radiation they emit. Fitting perfectly on Apple AirPods and AirPods Pro, the BioPods is designed to provide maximum protection without compromising style and convenience.

Wireless earbuds constantly emit electromagnetic radiation. Worn right next to your brain and often for extended periods, they pose a risk. Protecting yourself is crucial! Now, enjoy the convenience of your wireless connected earbuds or headphones without concerns about the health effects of their EMF radiation.

BioPods, equipped with our innovative MobileTek technology in a small package, proves size doesn't matter regarding protection. The device is a durable metal clip, easy to apply to each earpiece and the charging case, and lets you safely store your AirPods in their charging case without removing the clip.

Features:

Compact and discreet with a stylish metallic finish
Versatile to fit the curved surface of a headphone or earbud
Durable and long-lasting, with no need for replacement or recharging
Waterproof and easy to clean
Accredited FCC Lab Tested
Compatible with AirPods and AirPods Pro

Swiss-Engineered and U.S. Tested Quality

Designed with precision and meticulous care in our Swiss facilities, nestled within the serene backdrop of the Alpine landscape, not in a faceless mass-production factory. Our products carry impeccable Swiss engineering and the assurance of rigorous testing performed in the U.S., ensuring they meet the highest standards of quality, reliability, and effectiveness.

CORE TECHNOLOGY

Bodywell products integrate our ground-breaking MobileTek technology, meticulously engineered to curtail EMF radiation's Specific Absorption Rate (SAR) by a substantial 80%. This acts to minimize its possible detrimental effects on your health significantly.
MobileTek operates on a critical principle: mitigating the harmful frequencies emitted by EMF radiation without hindering the performance of your devices. In an era dominated by wireless connectivity, our technology ensures that your AirPods and AirPods Pro continue to provide the convenience and sound quality you love but with significantly reduced EMF exposure.

The looming presence of 5G, WiFi, and Bluetooth technologies in our everyday gadgets like laptops, tablets, and mobile phones has been a driving force behind the evolution of our innovative MobileTek technology. 

Our solution counters the cumulative impact of these technologies on your body's cells, which can disrupt your SAR levels and throw your peak mental, physical, and emotional functioning off balance.

MobileTek works at the sub-atomic level. This means it does not block or alter the EMFs but instead harmonizes their energetic frequencies.
This approach ensures your AirPods and AirPods Pro continue functioning as they should while still bestowing you the gift of superior protection against the invisible hazards of EMF radiation.

PROVEN RESULTS

The efficacy of Bodywell's MobileTek technology has been corroborated in a series of extensive studies and testing conducted by none other than RF Exposure Labs, LLC - a pioneer in the industry based in California, USA, with over 25 years of rich experience. Their research and analysis focused on test subjects' critical health parameters before and after exposure to EMF radiation, with and without the Bodywell Chip.

The tests included an evaluation of Total Radiated Power (TRP) and Total Isotropic Sensitivity (TIS), which resulted in little to no impact on these crucial wireless communication parameters, thus assuring the seamless performance of your devices.

Equally significant was the Thermal Study Report, which demonstrated a noteworthy reduction in temperature from the baseline when using a phone equipped with the Bodywell Chip. This test directly addressed the thermal effects caused by cell phone usage, thereby underscoring the efficacy of our technology in mitigating these effects.

Furthermore, our technology exhibited its power in a pH level analysis. Despite the influence of an iPhone equipped with a standard SIM card, MobileTek protected the water from turning acidic, maintaining its pH level.

In essence, the MobileTek technology embedded in Bodywell products delivers on its promise, providing you with a robust protection against the unseen hazards of EMF radiation, as certified by experts in the field.

 *** Does not include AirPods
How Does Bodywell Compare?
Research/Testing Location
TRP/TIS
Little to no effect on wireless signal
Thermal Test
20% Decrease In Skin Temp.
Safety Test
4 Individual tests done to prove Bodywell does not negatively affect in any way
Expiration
N/A - Tested after 5 years and showed same results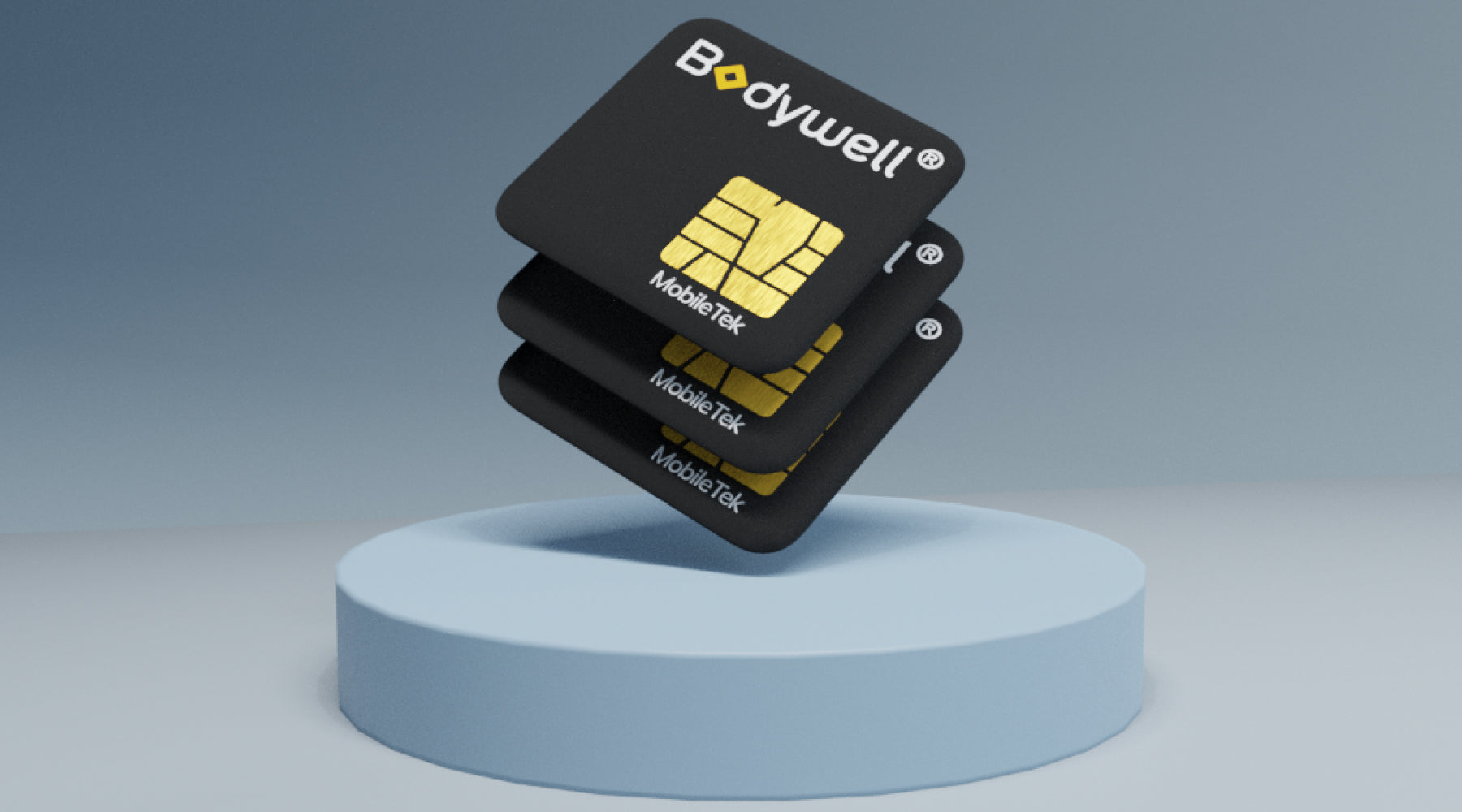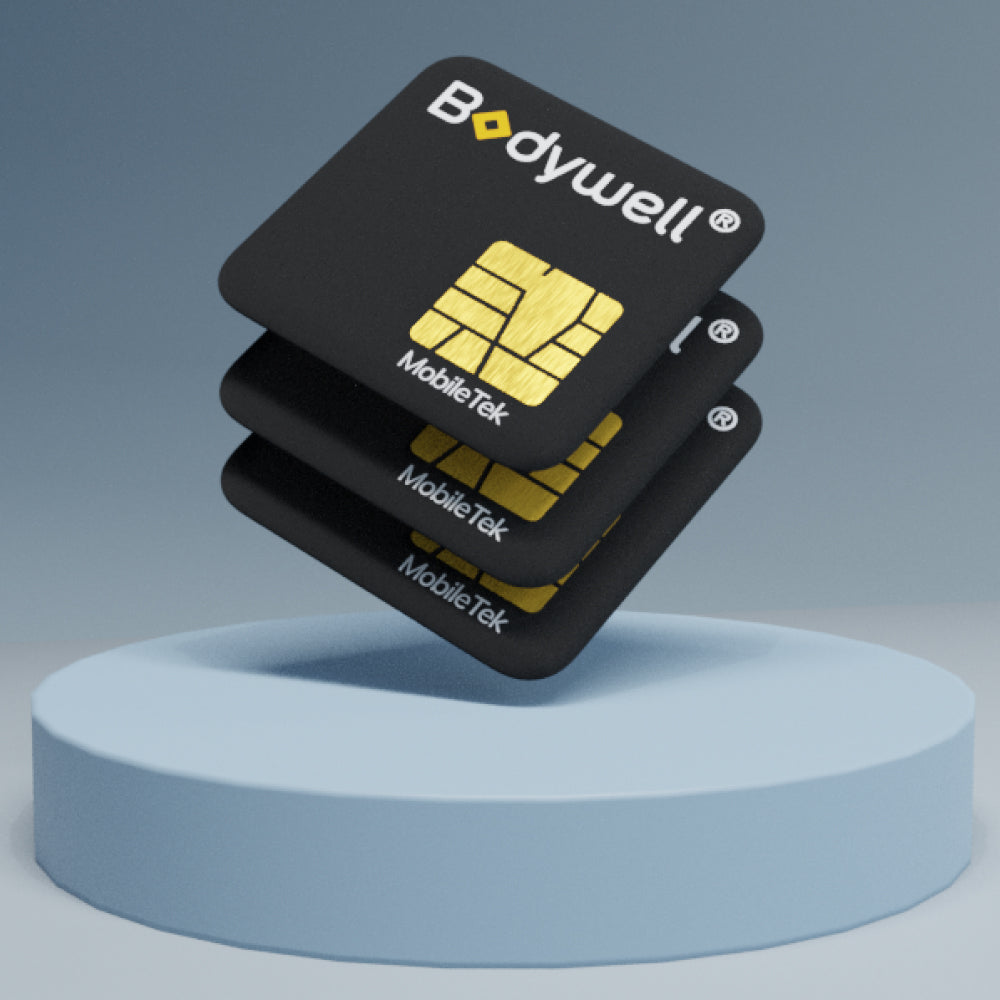 State Of The Art: Designed, Tested, And Proven To Mitigate Harmful Effects From Wireless Devices
1971
Emil Albert Schaerer, inventor of Bodywell and MobilTek technology, originally conceptualized the Bodywell initiative. Schaerer's guiding philosophy was, "My life's mission is to disseminate health worldwide." Inspired by his mentor's commitment, Haim assumed the responsibility of advancing Schaerer's legacy. To this end, Haim initiated further research and development to continue the progress in this critical area of public health.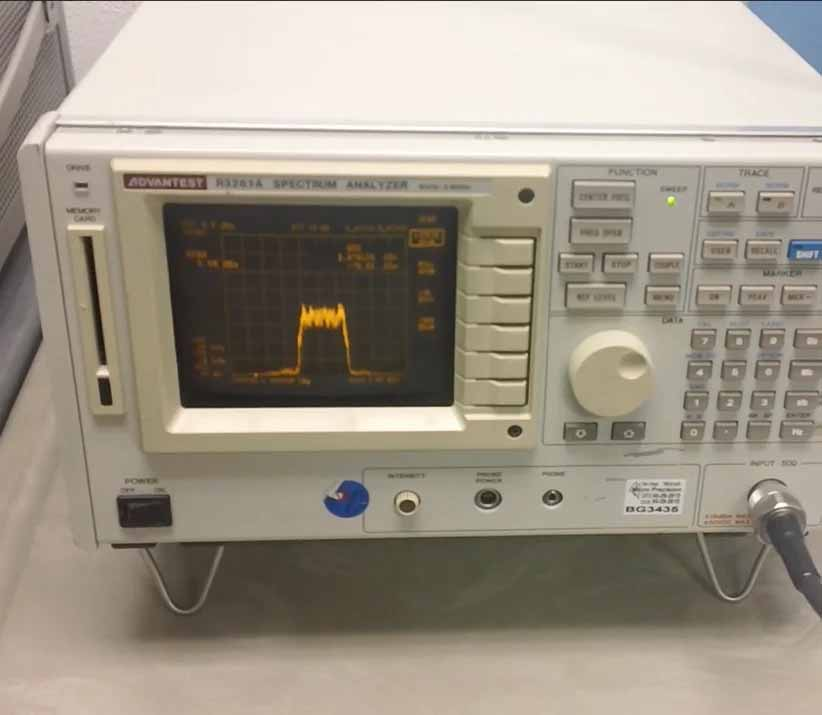 1980
After a decade of rigorous research and conceptual development, Haim and Emil Albert Schaerer transitioned from theoretical work to practical application by commencing the pre-production phase. Their collaborative efforts aim to actualize their vision, moving one step closer to introducing innovative health solutions to the global market.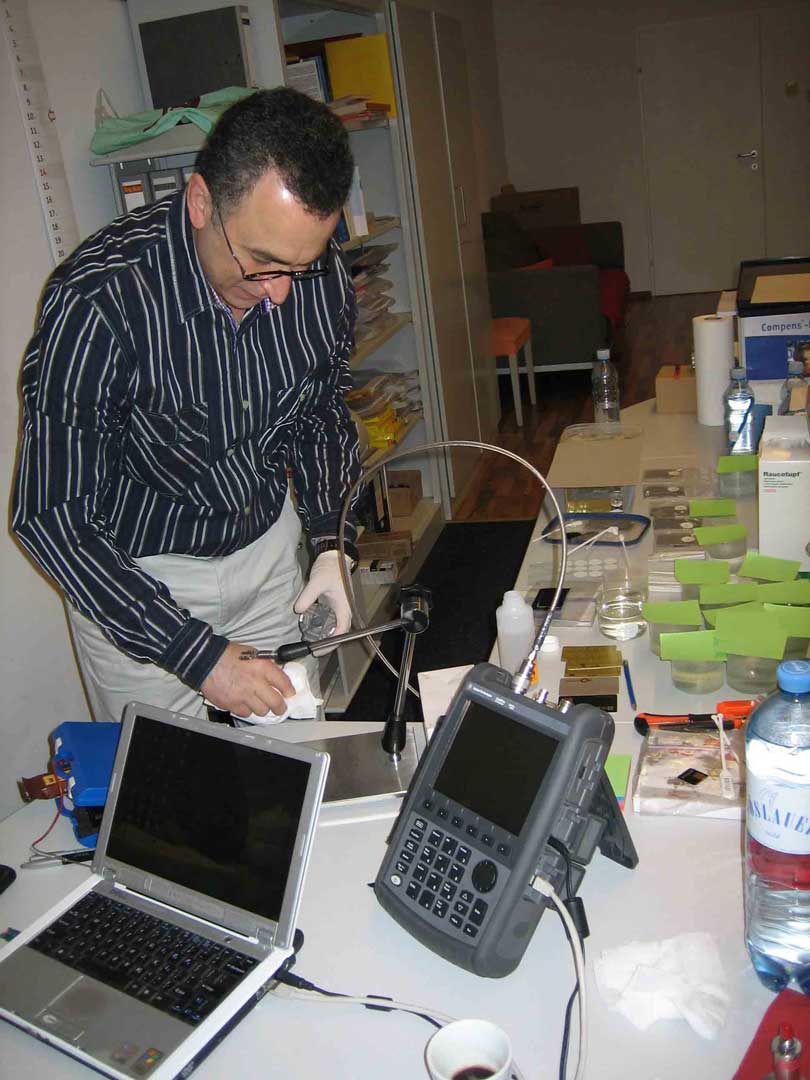 2005
Following the initiation of the pre-production phase, prototypes were meticulously crafted and specialized manufacturing facilities were established. This pivotal stage allowed for the commencement of comprehensive product testing, marking a significant milestone in our journey to deliver groundbreaking health solutions to the global community.

2009
Bodywell USA was formally established, representing a major advancement in our mission to revolutionize global health and wellness. As an integral part of our commitment to quality and efficacy, we have entered the phase of continued evaluation, focusing on rigorous testing of the finalized products. This ensures that we adhere to the highest standards of excellence as we prepare to introduce our innovations to the market.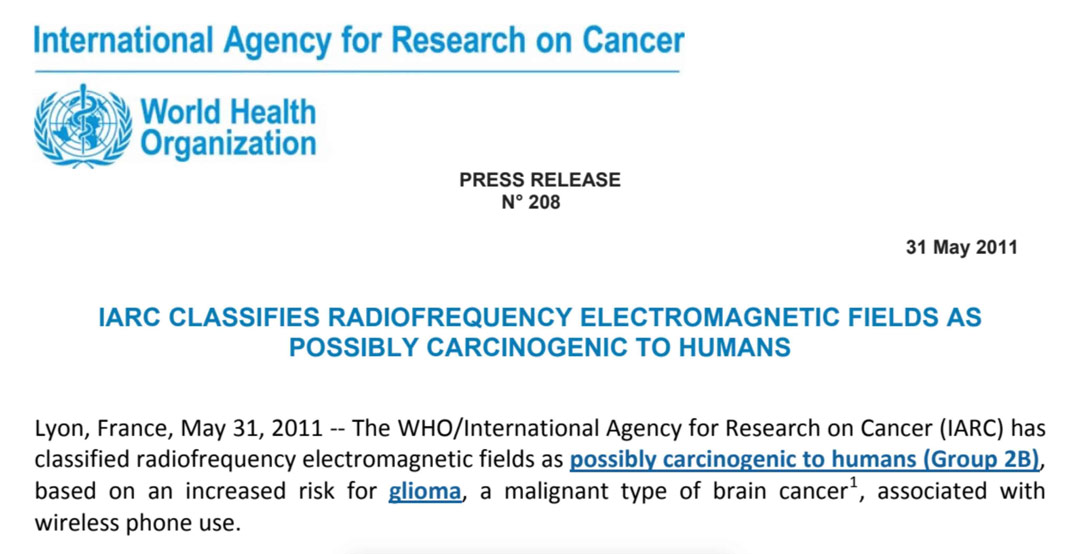 2011
A pivotal moment in the Bodywell timeline was the World Health Organization's classification of electromagnetic fields (EMFs) as "possibly carcinogenic to humans." This landmark statement from a globally recognized health authority underscored the urgency and significance of our mission to provide effective mitigation solutions for EMF exposure.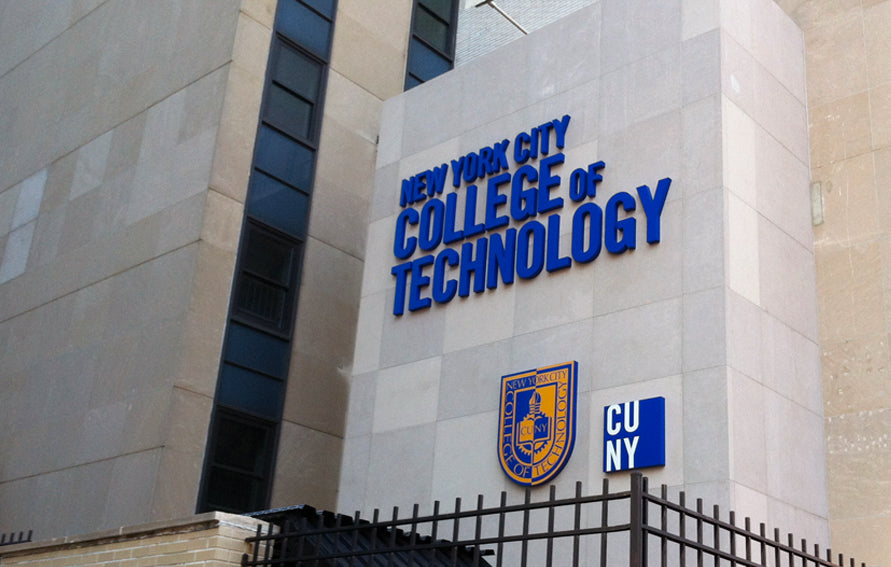 2012
Our products have been rigorously evaluated at the New York College of Technology, focusing on key metrics such as pH levels and torsion fields. These evaluations affirmed the safety and efficacy of our solutions in mitigating the harmful effects of electromagnetic fields and radio frequency radiation.
2012
Dr. Regina Shmelkina conducted an extensive study, utilizing electroencephalograms (EEGs) to further evaluate our products. This specialized research not only adds a layer of scientific rigor to our testing protocols but also provides invaluable data in understanding the product's efficacy and safety metrics.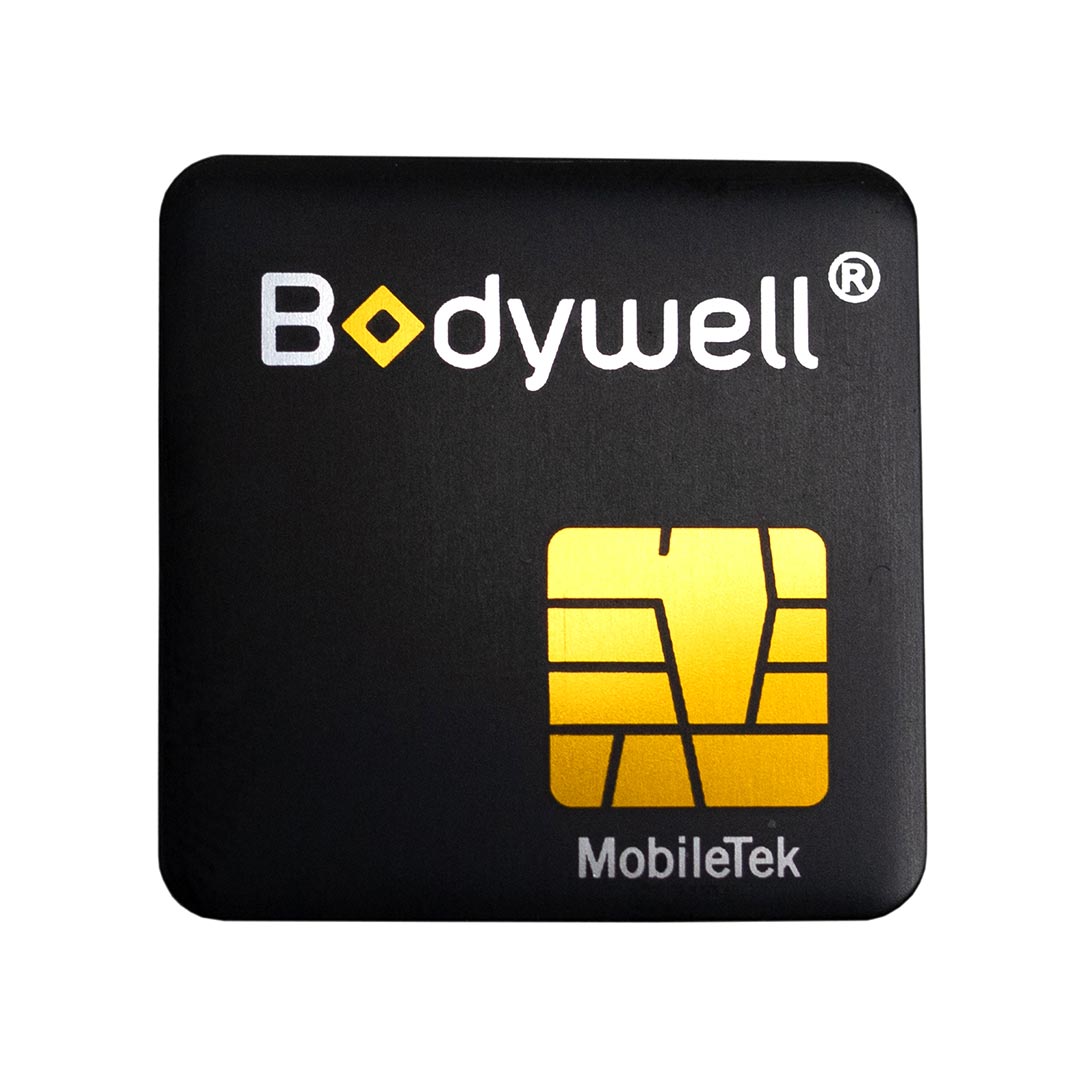 2013
Bodywell chip becomes available to the public.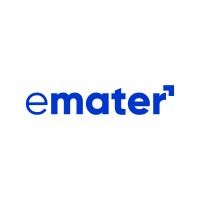 2021
Partnered with emater group to help spread the word and awareness and company headquarters opened in ft lauderdale florida to better service the american market.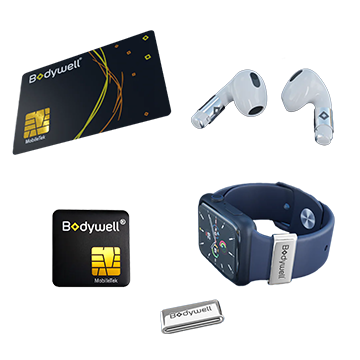 2023
Expanding Mobiletek products for new devices and flagship BioCard Pro for enhanced wellness.
Frequently Asked Questions
For any other questions, feel free to email us at support@bodywellchip.com
How does the Bodywell Chip compare to other products?

When asked about how the Bodywell Chip compares to other products, it's essential to remember a few critical distinctions:

Established Presence: Bodywell is a U.S.-based company headquartered in Florida. Unlike ephemeral entities or PO box companies, we have roots, a history, and a physical presence. Our philosophy dates back to the 70s, showing our longstanding commitment to this mission.
Scientific Credibility: Our MobileTek technology stands apart with two decades of research and development. Over the last ten years, we've worked with world-renowned scientists from diverse fields, such as Dr. Mark Krinker, Prof. A. Goykadosh, and Dr. Stella Aronov, to name a few. These experts, affiliated with esteemed institutions like the New York City College of Technology, were directly involved in our studies, lending credibility and independence to our research. In contrast, some competitors might rely on internal or lesser-known scientists, potentially compromising objectivity.
Manufacturing Excellence: Quality is at the core of our production process. While cheaper production options were available, we chose Switzerland, known for its meticulous manufacturing standards. The maxim here is clear: even superior science can be undone by mediocre manufacturing. Some competitors may obscure or misrepresent their production origins, possibly due to inferior quality standards.
Built to Last: Our chip, embedded with Mobiletek technology, is designed to endure. It's the only product in its category proven to retain its effectiveness after 5 years. Furthermore, our chip's design ensures it seamlessly integrates with any phone model, with or without a case, maintaining both functionality and aesthetics.

In summary, while many products may seem similar at first glance, Bodywell's legacy, scientific rigor, manufacturing standards, and durability set it leagues apart from the competition.
Is this some electronic chip that is embedded in the body or a tracking device?

No, the Bodywell Chip is not an electronic device that's embedded in the body. It doesn't contain any electronic circuits. Bodywell is an independent private company and is not affiliated with any government or agency. The chip is designed to be attached to phones or other devices, and its purpose is to help reduce EMF radiation exposure. Since it's for external use and is not embedded in the human body, there are no invasive or trackable properties associated with the Bodywell Chip.
Admittedly, the science behind our product is intricate, delving into the complexities of molecular and sub-atomic interactions.

As Einstein once remarked, "Since the mathematicians have invaded the theory of relativity, I do not understand it myself anymore."

The sentiment resonates here as well. While we have a plethora of studies available for those who wish to dive deep, I understand that the intricacies might still remain elusive.

To simplify: most groundbreaking scientific discoveries are often first evidenced through experimental results and empirical verification before theories can catch up.

In areas where human health is concerned, the results and proof are particularly paramount.
Even in the world of medicine and advanced procedures, many might not fully grasp the underlying mechanics, but we trust in the expertise of the specialists and the rigor of testing. I encourage you to do the same with our technology, trusting in the expertise of our scientists and the extensive tests we've conducted.
Our chip, embedded with Mobiletek technology, is designed to endure. It's the only product in its category proven to retain its effectiveness after 5 years. Furthermore, our chip's design ensures it seamlessly integrates with any phone model, with or without a case, maintaining both functionality and aesthetics.
Why don't phones have these devices installed in them?

Phone manufacturers primarily focus on designing and developing devices optimized for communication and functionality.

When it comes to safety, their primary concern is to meet the standards set by regulatory bodies like the FCC.

The Bodywell MobileTek technology is a proprietary solution developed and owned by our company. It's not publicly available for integration into every device, just as phone companies don't include specialized cases or specific third-party software by default.

Drawing a parallel, it's akin to asking why Tesla doesn't come with Apple CarPlay as a standard feature. However, given the increasing awareness about harmful radiation, it's conceivable that in the future, some or even all phone companies might incorporate technologies to mitigate such concerns.
How come it's so expensive?

When evaluating the cost of any product, context is crucial. Consider the iPhone, which averages around $1000. Many people readily spend an additional 10%-20% on accessories like memory upgrades and protective cases. By that logic, investing 10% of a phone's price on something that potentially enhances its safety and, by extension, your health, is a logical and reasonable decision. However, we appreciate your curiosity about the cost structure, and we're happy to provide insight. Our pricing reflects our unwavering commitment to the highest standards in every stage of our product's development. Here's a breakdown:

Research & Development: We invested significantly in this critical phase, partnering with top-tier scientists and reputable universities. While we could have cut corners, we chose the best in the field to ensure the reliability and effectiveness of our product.
Testing: After the R&D phase, we didn't stop. We further validated our findings through rigorous testing using U.S. labs and facilities to reaffirm the technology's effectiveness.
Manufacturing: Quality assurance is paramount to us. Instead of outsourcing production to less costly, potentially unreliable facilities, we chose one of the best — and admittedly, more expensive — places on earth to manufacture our product. The reason is simple: even the best science can falter if the manufacturing process is subpar.

In summary, every decision made, every cent spent, was with you — our valued customer — in mind. We aimed to offer a top-tier product backed by solid science and produced with utmost quality. Given the unparalleled features and technology embedded in our product, we believe we're offering great value for the price.
For any other questions, feel free to email us at support@bodywellchip.com